INCIPIT CONTACT PERSON FOR INTERNATIONAL PROJECTS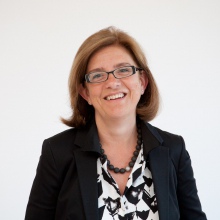 Maria Stella Minuti
Tourism Statistics
Tourism for All
+39 345 790 4158


skype mariastellaminuti
The members of Incipit team have carried out a large number of international activities over the years: organization of transnational events (conferences, workshops, seminars) which were particularly important in connection with their activities of research and development, planning of training courses in some Mediterranean Sea countries, organization of training and work experience in companies and tourism organizations operating in Europe and around the World, teaching activities in foreign universities.
In particular, the Incipit Team has acquired a wealth of experience in the implementation of EU funded projects and has an extended expertise both in the design and management and in the assessment of EU co-financed programs.
Kick-off for the project "GAMES WITHOUT BARRIERS – Game-based learning in initial VET for Accessible Tourism" coordinated by Incipit Consulting
The project is funded by the Erasmus + programme (Key Action 2) and aims at introducing training contents on accessible tourism within the initial VET on tourism and at experimenting innovative game-based approaches and digital tools for their delivery.
Besides Incipit Consulting, six European partners participate in the project implementation, including three vocational training institutes for tourism in Italy, Romania and Spain.
The project will last 30 months, from October 2019 to March 2022.
For further information, consult the project form.
AL.L. - ACROSS THE LOMBARDS LAND. (2016-17), COSME Programme (2014-2020) Call COS-TOUR-2015-3-04-1 SUPPORTING COMPETITIVE AND SUSTAINABLE GROWTH IN THE TOURISM SECTOR THEME 3 – Enhancing tourism accessibility – improving facilities and services for tourists with special access needs. (http://acrosslombardslands.eu/)
APP TOUR YOU - Innovative accessible tourism training through self learning and assessment apps and collaborative platforms for tourism sector operators. (2015-2017), Community program Erasmus +, Key Action 2 Cooperation for innovation and exchange of good practices- Strategic partnerships for Vocation Education and Training. (http://www.apptouryou.eu/)

---
Incipit team members have also collaborated to the following projects:
"Her.cul.es - Strengthening the Attactiveness of European Higher Education in Heritage and Cultural Tourism" (2011-2013), Erasmus Mundus - Action 3 programme. Project aimed at promoting the current supply of European higher education programmes on tourism management of cultural heritage, at directing international mobility flows toward Europe and at promoting cooperation between institutions of higher education in Europe and Maghreb on issues of tourism management of cultural heritage.
"EVocaTE - European Vocational Tourism Education" (2011-2013), Leonardo da Vinci programme, transfer of innovation. Multilateral partnership project with the purpose of supporting the development, testing and implementation of the European Credit System for Vocational Education and Training (ECVET), the implementation of the European Qualifications Framework (EQF), and the promotion, development and use of the European Quality Assurance Reference Framework for VET.
"YES! Employability - Young Europeans, Skills for Employability in Tourism"(2010-2012), Lifelong Learning programme, Leonardo da Vinci, transfer of innovation. Project aimed at contributing to the transparency of the competences acquired by youths in the contexts of formal learning in the tourism sector.
"TMT - Transparency for Mobility in Tourism" (2010-2012), Lifelong Learning programme, Leonardo da Vinci, transfer of innovation. Project with the aim to create a system of methods and tools to improve the assessment, validation and recognition of learning outcomes and transparency of qualifications in tourism.
"ECVET System for No borders in tourism hospitality European Training and Work - NET Work"(2009-2011), Lifelong Learning programme, Leonardo da Vinci. Pilot project to test and develop the system of credits for vocational education and training (ECVET).
"Analysis and development of a European system of qualifications and skills in the hospitality sector for transparency and recognition without borders. No-borders european workers - New hospitality"(2006-2008), Leonardo da Vinci programme, procedure B 2006.
"Equal Trend" (2005-2007), Equal programme, Phase II. Analysis of the tourism system in the province of Trapani, identification of strategic development and training of counselors for local tourism development.
"From territorial training pacts to local training systems" (2005-2007), Equal programme, Phase II. Technical assistance project aimed at strengthening the active employment policies in the province of Sassari.
"EU.FOR.ME Tourism training for a wider target" (2004-2006), Joint Actions programme: Leonardo da Vinci, Socrates, Youth. Project aimed at developing, on the basis of an analysis of the needs expressed by people with disabilities and the training gaps on the topics of tourism for all, a training path for young trainers specialized in the topics of accessible tourism.
"HERCULIA - Equal Cultural Human Resources and Local Entrepreneurial Environment" (2000-2004), Eu programme Equal. Project aimed at increasing the employment prospects of discriminated workers in the local labor market through the valorization and requalification of the tourism resources of the Val d'Agri (Basilicata) and at creating an hospitality model that satisfies accessibility and quality requirements.
"Naturae" (2000-2002), Leonardo programme - Procedure C. Research project on the professional training needs of environmental tourism.
"Project Magellano" (1998-2000), Leonardo programme. Project, for the realisation of a CD-rom hypertext on Tourism Marketing and its testing and distribution in participating community nations.